Baja-Mex Services
In addition to our primary business of Mexican Auto, RV, Aircraft, and Marine Insurance sales, we also offer the largest Currency Exchange (pesos to dollars/dollars to pesos) in the San Diego/Tijuana area.
---
We offer the following Mexican Insurance Coverage:
We are dedicated to providing you with sufficient insurance coverage for your visits to Mexico. However, the most important thing for you - the consumer - is the underwriting company that we represent.
The name of the Mexican Insurance Company is GRUPO NACIONAL PROVINCIAL S.A. If you are not familiar with the company be assured that they are without a doubt the NUMBER ONE COMPANY in Mexico, not only for tourist insurance, but for domestic insurance as well.
Questions
Have questions about Getting insurance?
Check out our FAQ section and get all the answers you need!
Read Our FAQ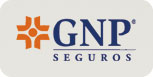 ---
Other Services Include: